At NBC, we value laying a strong Biblical foundation in the lives of children to help them become life-long followers of Christ.
Deuteronomy 6:5-7 says, "You shall the love the Lord your God with all your heart, with all your soul, and with all your strength. And these words which I command you today shall be in your heart. You shall teach them diligently to your children and shall talk of them when you sit in your house, when you walk by the way."
As children's ministry leaders, we are intentional in partnering with parents in their journey of raising children who will know the Bible, share Jesus with others, and serve others through the local church.
Given the reality of the significant number of young adults who no longer attend church after their graduation, we strive to offer formative instruction that aims to develop a biblical worldview in the hearts of children that will help them stand firm in their faith in our cultural that increasingly marginalizes Christianity.
In the Old Testament, we learn that Nehemiah was a builder, in fact, he was responsible for rebuilding the wall around Jerusalem.
Nehemiah Kids is our way of helping kids build their lives God's way.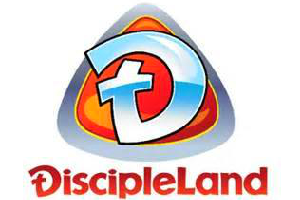 Discipleship begins with Children. Discipleship is the one things that kids really need today. DiscipleLand is designed to make disciples for life. The curriculum aims toward helping children to reach their full potential as disciples of Jesus Christ.  based on
DiscipleLand Bible curriculum will help your children become dynamic disciples who:
Develop a reservoir of KNOWLEDGE based on a Biblical worldview.
Display Christlike CHARACTER in every area of life.
Demonstrate faithful CONDUCT that honors God and helps people.
Preschool (Ages 3-5) Discovery– DiscipleLand Preschool invites children to begin walking with God.  Bible Stories will acquaint them with God's power and His holy Word.
Kindergarten (Ages 5-6) Heroes of the Faith: In DiscipleLand Kindergarten, your children will meet 48 different Bible personalitlies as they discover that Jesus is the special Hero who fulfilled God's plan to rescue them from sin.
Elementary (Grades-1-5) Core Bible: Challenges children to become victorious disciples. They discover God's Greatness, embrace God's Word, affirm Jesus as Savior and Lord, encounter His Church, survey God's kingdom, and live victoriously in Christ Jesus.
(Adapted from the DiscipleLand website.)
Wednesday SErvice
7 PM  - 8:30 PM
Sunday Services
11 AM - 12:30 pM
Mail
nehemiahbaptistchurch@gmail.com
Address
Nehemiah Baptist Church
136 Derek Ln,
Cool Ridge, WV 25825