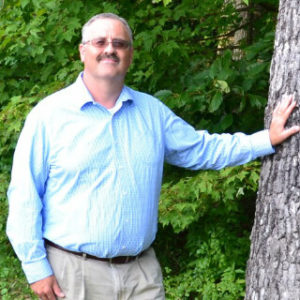 Brian Harmon
Founding and Lead Pastor
Rev. Dr. Brian Harmon
Brian Harmon founded Nehemiah Baptist Church in September of 2001. During his first 11-year tenure he established the church in Cool Ridge, West Virginia where the church saw much growth. From 2005 until 2012, he led the church through a building program, implemented numerous evangelistic and discipleship ministries, and participated in annual mission trips.
Pastor Brian is a native of Raleigh County and graduated from Shady Spring High School. He is also a veteran who served as a field medic in the United States Navy.  He was ordained into the gospel ministry in 2000.
Pastor Brian graduated from Concord University with an interdisciplinary degree in biology and chemistry in 1994. He earned both a Master's Degree in Pastoral Counseling from Liberty Theological Seminary (2009) and a Doctorate degree in Education from Southeastern Baptist Theological Seminary (2012).
In 2012, Pastor Brian stepped away from the pastorate at NBC to follow God's call to assist other educational leaders to launch Northeastern Baptist College in Bennington, Vermont. Pastor Brian served as the Dean of Academics and Professor of Church Planting and Christian Education from 2013-2017.
In 2016, God began leading Pastor Brian's heart to re-enter the pastorate and the Lord opened the door for him to return and pastor NBC again.
He met his wife Leslie at Concord who currently serves as a reading teacher at Beckley-Stratton Middle School. Pastor Brian and Leslie have been married for 24 years and have 4 children.
Wednesday SErvice
7 PM  - 8:30 PM
Sunday Services
11 AM - 12:30 pM
Mail
nehemiahbaptistchurch@gmail.com
Address
Nehemiah Baptist Church
136 Derek Ln,
Cool Ridge, WV 25825