Sunday School
Did you know that only 43% of Americans can name the first five books of the Bible, 81% of American claim to have a high knowledge of the Bible?  Sunday School at  NBC is meant to increase our understanding of the Bible and learn to make practical applications to our lives. During Sunday School you will find yourself among a group of people who want to understand how the Bible works in their life as well as discover their purpose in life.
Currently, we are utilizing studying through the Bible Studies for Life Series. This Sunday School Class aims to make disciples through:
In-depth Bible study that addresses real-life issues
Engaging conversation that helps build biblical community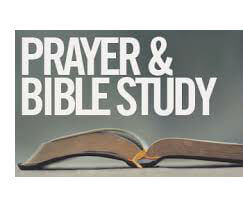 Wednesday nights
Our Mid-week Bible Study focuses adults on a time of strategic prayer and topical Bible studies relevant to Christian living.
Past Studies include:
The Case for Faith by Lee Strobel
The Case for Christ by Lee Strobel
Boundaries by Townsend & Cloud
Sharing Jesus Without Fear by William Fay
The Christian Atheist by Craig Grosechel

Connect Groups
God never intended for us to live life alone. You were created to belong and experience life with other people and that is why we encourage you to get into one of our connect groups. We have one for each age group.
You can expect to study the Word, pray, do a micro-missions project that makes a difference in the community, and have some fun together.
No matter where you are in life, there's a group for you.
Ready to dive in?
There are two things you need to do before joining a connect group:
Pick a group: Momentum, Direction, or Foundation
Commit to give that group a try for six months.
Wednesday SErvice
7 PM  - 8:30 PM
Sunday Services
11 AM - 12:30 pM
Mail
nehemiahbaptistchurch@gmail.com
Address
Nehemiah Baptist Church
136 Derek Ln,
Cool Ridge, WV 25825