We value laying a strong Biblical foundation in the lives of children to help them become life-long followers of Christ.
Deuteronomy 6:5-7 says, "You shall the love the Lord your God with all your heart, with all your soul, and with all your strength. And these words which I command you today shall be in your heart. You shall teach them diligently to your children and shall talk of them when you sit in your house, when you walk by the way."
As children's ministry leaders, we are intentional in partnering with parents in their journey of raising children who will know the Bible, share Jesus with others, and serve others through the local church.
Given the reality of the significant number of young adults who no longer attend church after their graduation, we strive to offer formative instruction that aims to develop a biblical worldview in the hearts of children that will help them stand firm in their faith in our cultural that increasingly marginalizes Christianity.
In the Old Testament, we learn that Nehemiah was a builder, in fact, he was responsible for rebuilding the wall around Jerusalem.
Nehemiah Kids is our way of helping kids build their lives God's way.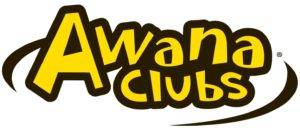 At NBC,  we believe in giving children a strong biblical foundation and helping parents to teach their children about Jesus and the Bible.
We offer two Awana club experiences for preschool & elementary aged children. Parents can enroll their preschooler into Cubbies (3-5 years old) where they will be introduced to the Bible themes of God's love and forgiveness.  Elementary aged children can join Sparks where they will learn about the people in the Bible and begin learning what it means to be a follower of Christ.
For older children, (3rd-5th Grade) we recommend them participating in our Centershot archery program.
We believe that it is our role to come along side parents and help them in their task of raising children who know the Lord, Love the Lord, and serve the Lord.  If you have any questions, contact our Awana Leaders.
JoAnn Duff- Cubbies Leader (304-673-5536)
Leslie Harmon- Sparks Leader (304-890-1797)

Cubbies
For preschool children (3 to 5 years old)
Cubbies® celebrates the spiritual potential of preschoolers by helping them develop respect for God, His Son and His Word.
Preschoolers love Cubbies! Whether it's the fun puppets, the exciting games or all their friends, they simply can hardly wait for their next Cubbies meeting. At Story Time each week, preschoolers learn so much about God! Lessons focus on the greatness of God's love, His Word, and His Son, Jesus Christ, the promised Savior. Non-competitive games build excitement and reinforce Story Time lesson themes. (Excerpt from the Awana website)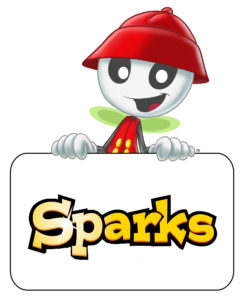 Sparks
For Kindergarten through 2nd Grade
Sparks® ignites the curiosity of early elementary-age kids to learn about the people and events of the Bible, building a foundation of wisdom for knowing Christ.
To many children in kindergarten to second grade, Sparks is the highlight of the week! They love their red vests, the exciting games and spending time with leaders and friends.
Sparks is divided into three years, each with a unique rank: HangGlider®, WingRunner® and SkyStormer™. Each year, kids in Sparks:
• Explore the biographies of people of the Bible from a new portion of Scripture
• Memorize Bible verses
• Complete handbook activities
(Excerpt from the Awana website)
Wednesday SErvice
7 PM  - 8:30 PM
Sunday Services
11 AM - 12:30 pM
Mail
nehemiahbaptistchurch@gmail.com
Address
Nehemiah Baptist Church
136 Derek Ln,
Cool Ridge, WV 25825