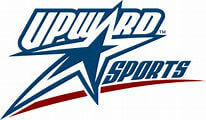 Throughout the year, NBC promotes and offers a variety of sports opportunities for children such as soccer, flag-football, and cheerleading. Visit our website to see when the next camp, clinic, or league-play will be hosted.
Flag Football
Flag football is a growing alternative to full contact football that teaches basic skills and concepts of the game. Upward Flag Football programs are designed to introduce young athletes to the game while providing a safe environment to grow in the sport. Upward Flag Football teaches athletes the fundamental skills of the game while instilling healthy competition amongst the teams. Whether participating in leagues or clinics, athletes are sure to gain an understanding of the sport and further develop their technique and motor skills.
Soccer
Recreation soccer leagues, camps, and clinics introduce young athletes to the game at an early age and help build the foundation to excel at the next level. Our vision is to see Upward Soccer players develop mentally, athletically, spiritually, and socially, into total athletes who excel both on and off the field. As more and more young athletes look to develop their soccer skills, Upward Soccer programs aim to quickly enable them to build their skills, speed, strength, and stamina so they can compete at the next level.
Cheerleading
Cheerleading is a huge part of sporting events at all levels of play. Upward Cheerleading programs aim to develop each athlete mentally, athletically, spiritually, and socially. Each league and clinic is focused on teaching cheer skills and the foundations needed for the next level of cheerleading.
(Excerpts from the Upward Sports website)
Wednesday SErvice
7 PM  - 8:30 PM
Sunday Services
11 AM - 12:30 pM
Mail
nehemiahbaptistchurch@gmail.com
Address
Nehemiah Baptist Church
136 Derek Ln,
Cool Ridge, WV 25825